Ocean Rowing Boats
Petticrows are pleased to announce their association with Rannoch Adventure to build their cutting edge ocean rowing boats.
Rannoch Adventure evolved organically from it director Charlie Pitcher's passion for sea going adventure and the desire to excel in all aspects of ocean rowing. The sport has become hugely popular in recent years and continues to grow with events taking place worldwide.
Charlie currently holds the world record for solo trans-Atlantic crossing and has been instrumental in innovating and developing the equipment used in the sport.
Rannoch Adventure is also based in Burnham-on-Crouch in close proximity to Petticrows.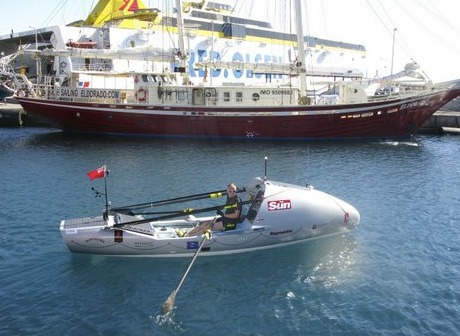 Ocean Rowing Boats
Building these high quality and technical rowing boats ideally complement the production of our world renown Dragon keelboat and production will run alongside the Dragon using similar high quality structural techniques.
For further details see the www.rannochadventure.com